General questions about invoice processing
How can I register the responsible user with the client?
You can define the responsible user in the client administration. The user will then receive e-mail notifications as soon as a processing has been completed for the client or in case invoices get exported.
Procedure
Go to the menu item "Clients
Select the desired client
In the "Responsible User" field of the "Company" tab, select the user in charge.
Click on "Save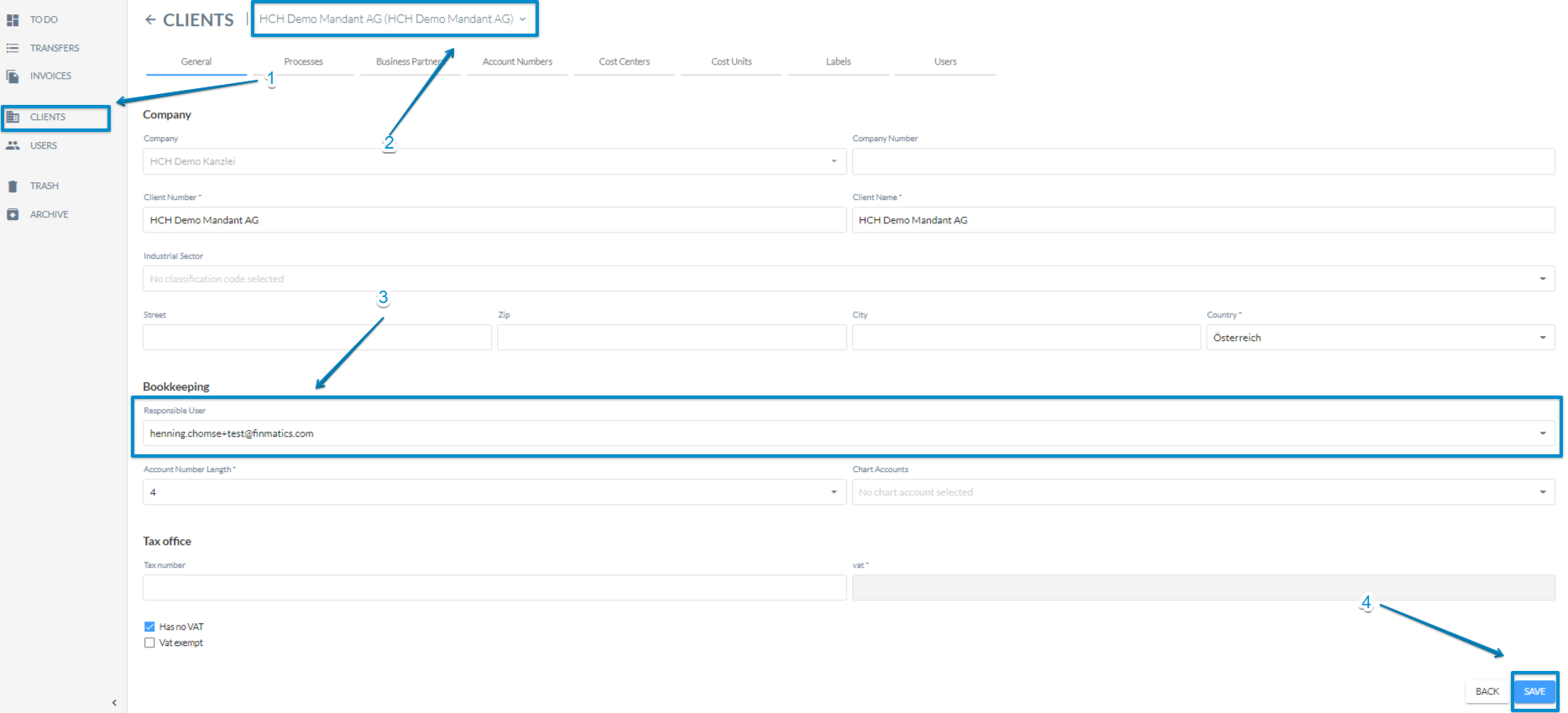 If the user in charge does not appear, the user must first be created as a user.


Further links:
How do I create users?
How are users managed?