The function "Move bookings" is not included in the standard menu and must therefore be added via the so-called "Burger menu".
To do this, please click on the menu item marked in the screenshot in the yellow menu bar directly in the preliminary entry.

Afterwards, in the "Menu" tab, a check mark can be set for the "Move bookings" function.

This is thus first for the respective user under Functions - "Move bookings".

However, the setting is only user-related and must also be made once by the other colleagues.

If a layout is to be set for all users of a company/law firm, for example, then this must be done under the Administration item in the Burger menu.

User-defined layouts (accessible/visible under List of layouts) must then be deleted if the global default is to be used.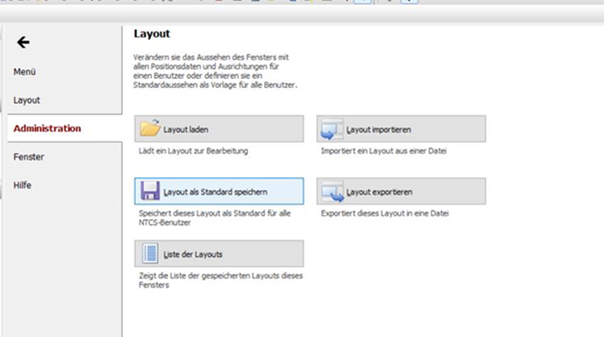 If a user does not have permission to change the layout (view below in the screenshot) this must be done by the administrator.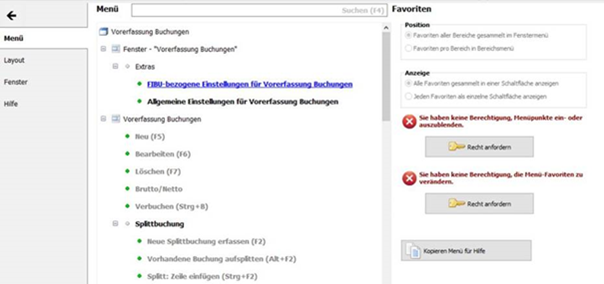 Or the administrator enables the following permission for the user.

For more information, please contact the BMD Helpdesk.