Currently importing to the closed period (an idea exists regarding automatic moving to the next free period) so that the document can be moved back to the correct period using the "Move entries" function. Must the period lock be temporarily removed from the FIBU master (otherwise the entries of the locked period cannot be edited). The function is grayed out, there is a note text above the parking records. "The period xy is locked in the current FIBU...".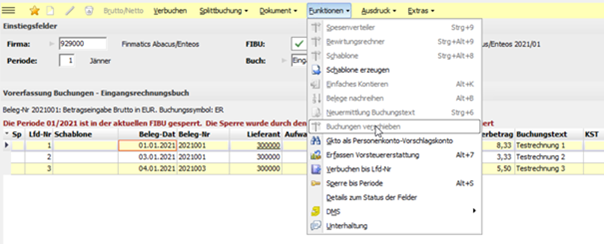 To do this, access the FIBU package under Master data - Company and FIBU master data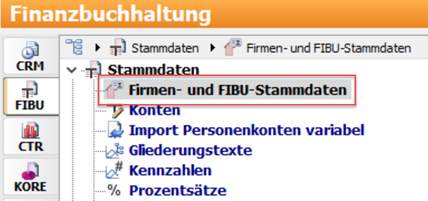 On the left side the client company is selected. On the right side the access to the FIBU master data is done with the right mouse button - Edit.

On the FIBU master there is the field "8 - Block until period" (this must be added via the field selection if necessary.

The entry (in my case 2- February) must be deleted, after saving and re-entering the preliminary entry the function is active again.

IMPORTANT:
Please make sure to set the lock on the FIBU master again after the correction!