Why is the field "479 - Finmatics" inactive on the company master and the check mark cannot be set?
In this case, the license "Fibu Erg. FINMATICS Connection" has not yet been updated successfully.

Check in the NTCS under Tools - Administration - Licenses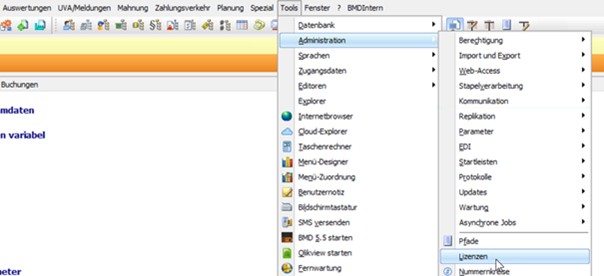 If the license for the Finmatics connection is not found, the license download must be performed.

Performing the license download:

On the start screen on the right side with a mouse click on "License". Subsequently, the further entries can be confirmed.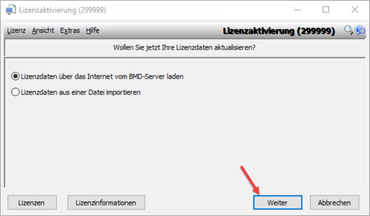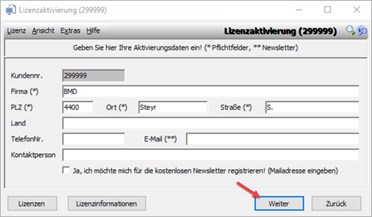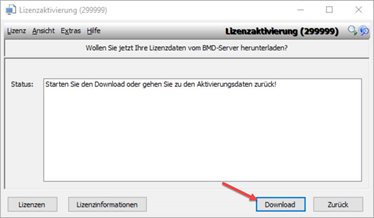 After the successful download the NTCS must be restarted!

If the license is not available again, please contact BMD Sales directly.