Documents can be sent to Finmatics by email. For this purpose Finmatics automatically creates emails per process.
Contents
A system-generated email address is created by default per process and per client and is immediately ready to use. Everything that reaches this address and has an image attachment is assigned to the respective client and process and uploaded there.
Activate or deactivate the email address
Make sure that the "Client Masterdata management" permission is enabled in your user in order to adapt the email.
Afterwards click on the "Clients" view and select the desired client.

Select the "Processes" tab and click on the three dots to the right of the process you want to edit, and then click "Edit".

Activate or deactivate the checkbox "Create email address"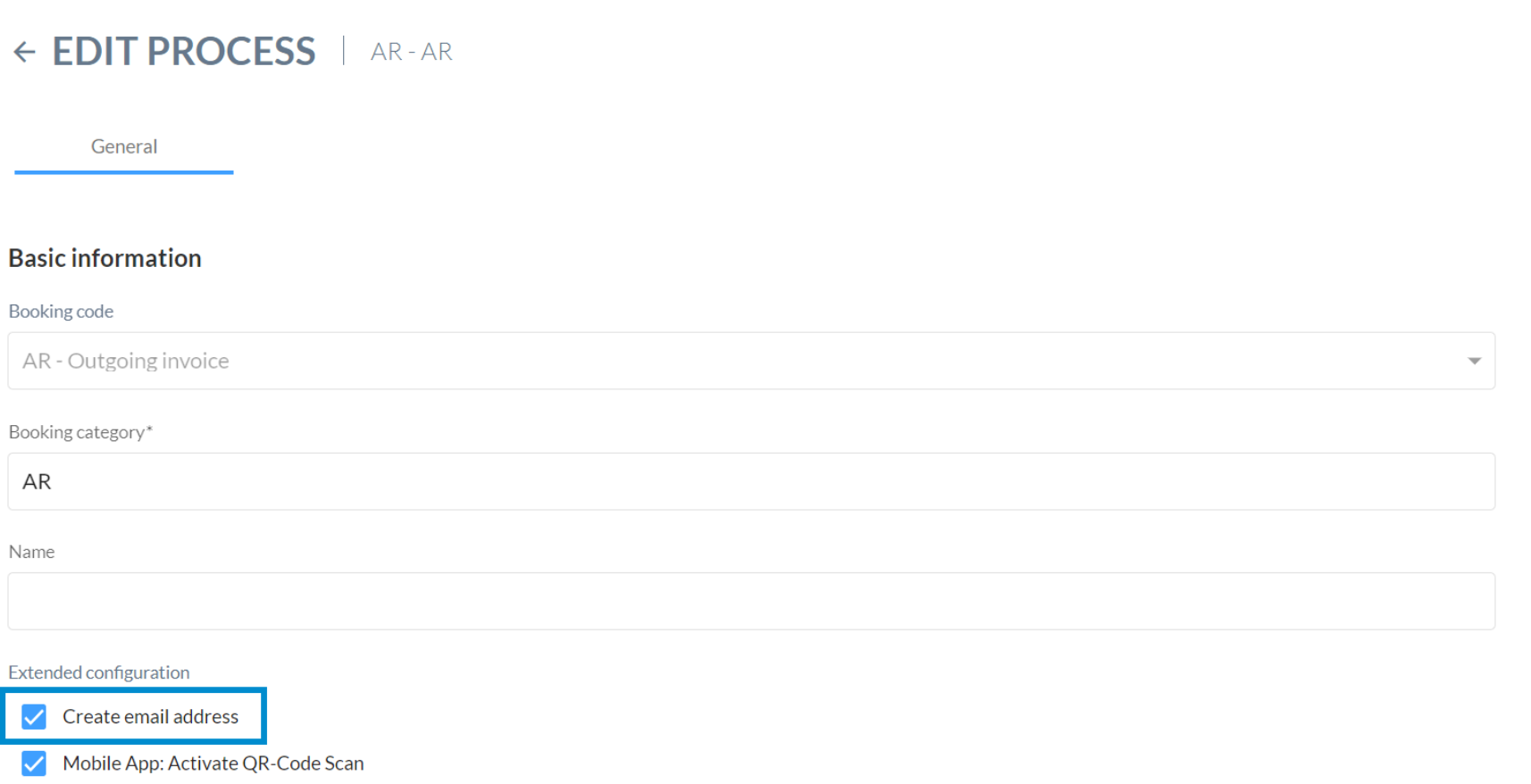 In the client view, an email address now appears in the corresponding table column.

Please note that the automatic page separation is turned off by default in the email.
In case you want to change the default settings for your law firm, for a client, or for a specific booking code, please write us an email at support@finmatics.com.
What formats (email attachments) can be processed?
All common image formats can be processed. These include pdf, tiff, jpeg, png.
Is there a size restriction?
The permissible size via email is 30 MB (this also depends on your email account - you can get more information from your IT department or your mail provider).
More information on the size limit for document transmission can be found here: Is there a size limit for uploading documents?
How long does it take for the invoices to be transferred to Finmatics?
It can take a few minutes for your invoices to be uploaded to Finmatics. Emails are fetched from the server and imported into Finmatics every 10 minutes.
What happens if no attachment is found in the email?
Finmatics sends an automatic reply to the sender stating that no attachment was found and therefore the email could not be processed.
Further links:
How can I transfer documents to Finmatics?
How do I use the Finmatics mobile app?