Background
The activation of Finmatics for BMD law firms is done per client in one step. In this article this step is described in detail
1. Activate clients for Finmatics
As soon as the Finmatics setting is activated in the company master, the Finmatics reconciliation can be started under Company and Financial Accounting Master Data.

In the initial window it is possible to select what is to be matched: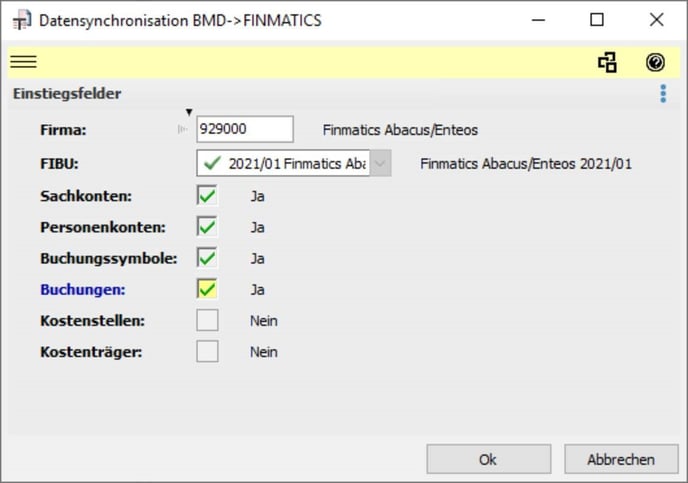 Posting symbols: Those posting symbols are matched that have been stored on the books in the parked book.
Entries: The transactions that have been posted with the posting symbols that have been stored on the ledgers in the journal are matched. The current year and the first previous year are matched.
The data synchronization BMD to Finmatics must normally only be carried out once at the beginning.
New suppliers that are created in the Chancellery portal are automatically created when the bookings are imported (see Import person accounts).
Later, for example, when master data is changed in BMD, the synchronization to Finmatics also takes place automatically.