Finmatics supports two-factor authentication to secure the login. Learn more about how to enable this feature here.
What is 2FA and are there other options too to secure my account?
For further information on how 2FA works and other security options please read our article
What options do I have to keep my access to Finmatics as secure as possible?
What is required to set up two-factor authentication (2FA)?
The 2nd factor (TAN code) is sent to your smartphone. For this, you need either the "Microsoft Authenticator" or the "Google Authenticator" app. Install one of these free apps on your smartphone before you activate two-factor authentication (2FA) in Finmatics.
How do I enable two-factor authentication (2FA)?
Go to your account settings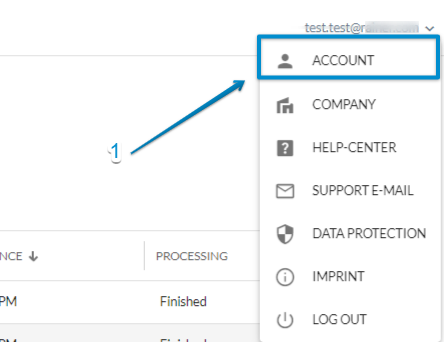 Click on the "Enable 2FA" button in the Security section.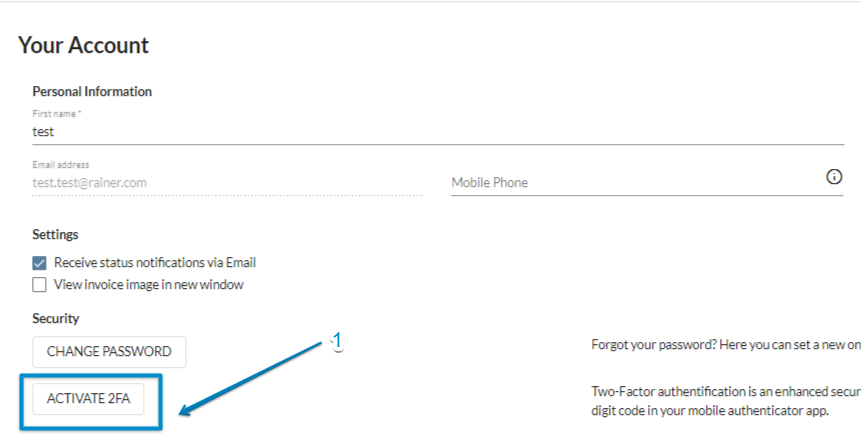 You will be asked to scan a QR code to link your smartphone to your Finmatics account. You can use any authenticator app for this like e.g. Google Authenticator, Microsoft Authenticator...

Then upon clicking "next" you have to enter the 2FA code for the fist time to register and activate your device, as soon as you entered the code, it will tell you that your setup has been completed.

As soon as you entered the code correctly, the two-factor authentication (2FA) is successfully set up, you can go back to your profile.

How do I disable 2FA or what do I have to do when I change a device?
Deactivate the 2FA for your existing device. To do this, go to your "Your profile" and click on the "Deactivate 2FA" button under "Security". Then register your new device (see above). In case you have no access to your device anymore to adapt your 2FA by yourself, contact support@finmatics.com