How does Finmatics log changes to the documents? (Audit Trail/ History)
Finmatics logs for you a variety of actions that are performed within invoices. The history also provides a date and time stamp and a record of who performed each process step.
Where can I find the history/ audit trail?
In the data entry screen of the relevant invoice, click on the three-point menu next to the document and then on "History". This will take you to the history/audit trail.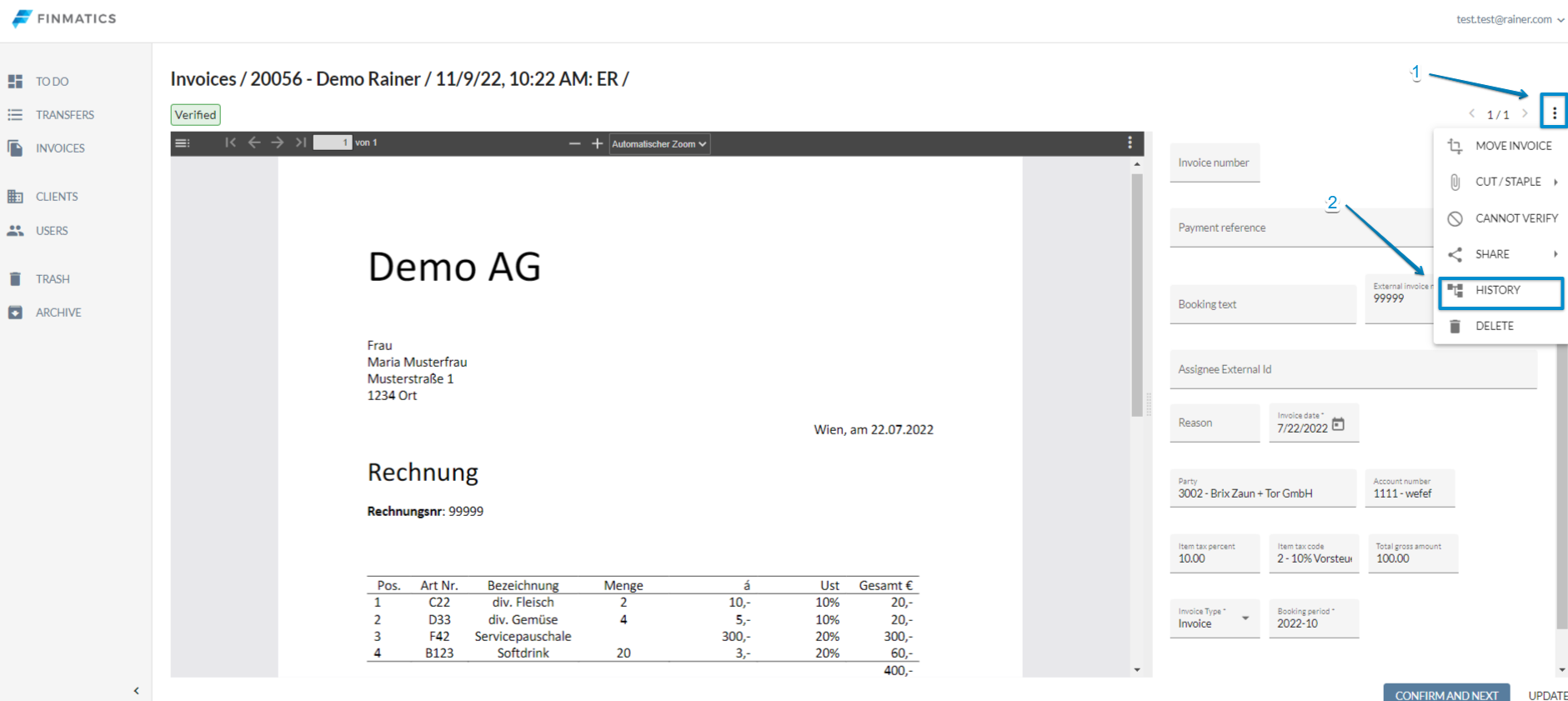 Can I download the history/audit trail and what does it show?
You can download the history as Excel in the top right-hand corner. In the history you can see every change with a time stamp and a log of who adapted the change. If you want to see details of what has been changed, you only have to click on the arrow in the corresponding line.